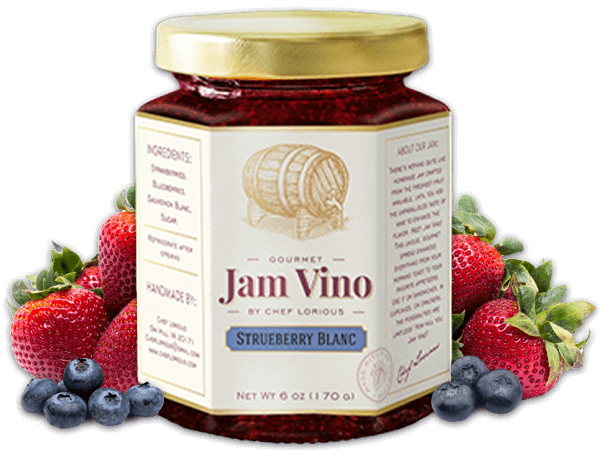 Strueberry Blanc Jam
Our Strueberry Blanc jam is a delectable blend of ripe strawberries, juicy blueberries, and crisp white wine. The subtle flavors of the white wine perfectly complement the sweetness of the berries, creating a jam that is perfect for spreading on toast or as a glaze for your grilled meats, as well as an elevated addition to your charcuterie boards!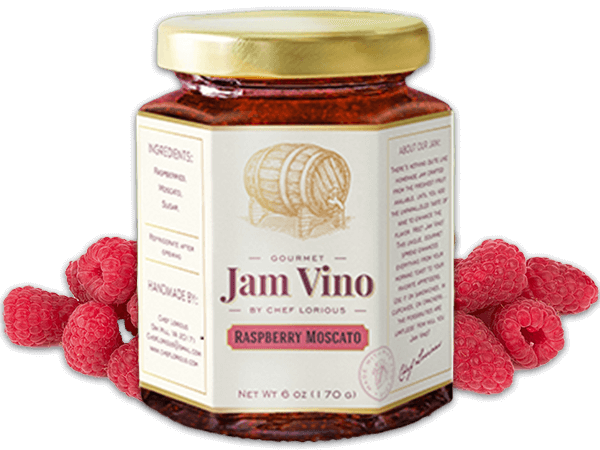 Raspberry Moscato Jam
Indulge in the sweet and tangy flavors of our Raspberry Moscato jam, made with real Moscato wine. The light and refreshing taste of Moscato wine blends perfectly with the delicate sweetness of raspberries, making this jam a great pairing for your cheese board or as a topping for your favorite baked treats.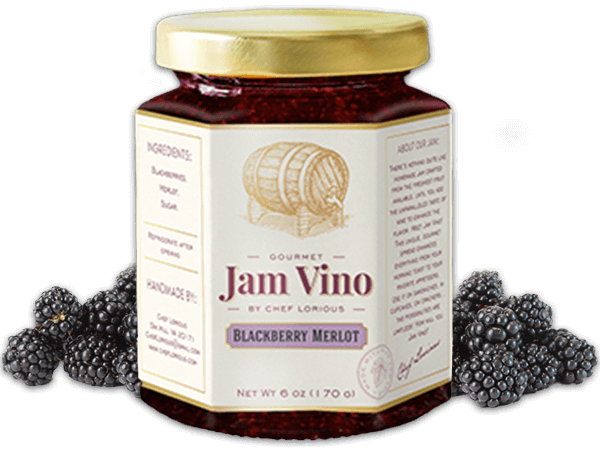 Blackberry Merlot Jam
Our Blackberry Merlot jam is an irresistible blend of juicy blackberries and smooth Merlot wine. The rich and bold flavors of the Merlot perfectly complement the sweetness of the blackberries, making this jam a perfect addition to your breakfast or dessert.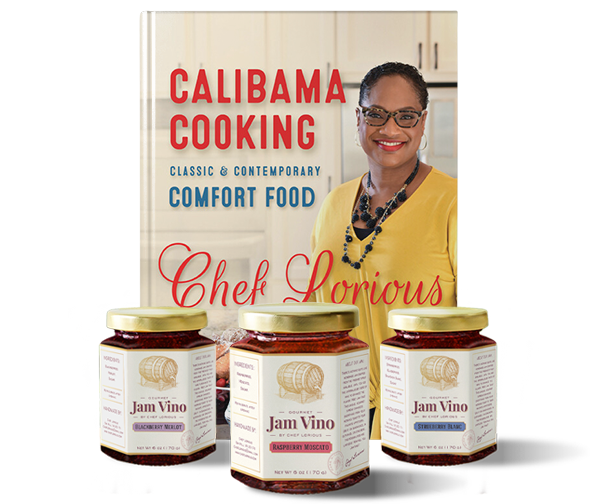 Chef Lorious Bundle
Introducing the Chef Lorious Bundle – a culinary treasure trove! This ultimate kitchen package combines the "Calibama Cooking" cookbook with a Jam Vino 3-pack, making it an ideal gift as well. Inside the "Calibama Cooking" cookbook, you'll find 80 mouthwatering recipes and vibrant pictures that simplify Southern cuisine for cooks of all levels. The Jam Vino 3-Pack features Chef Lorious' signature flavors, including Blackberry Merlot, Raspberry Moscato, and Strueberry Blanc. With this bundle, you can bring Chef Lorious' magic into your kitchen, elevate your culinary skills, and savor sensational Southern-inspired dishes.
Why Choose Our Jams?
At Jam Vino, we take pride in using only the finest ingredients in our jams, ensuring that every jar is bursting with flavor. Our jams are free from artificial preservatives or flavors, so you can indulge in the natural goodness of our ingredients. With so many possibilities, our wine-infused gourmet jams are the perfect way to create a unique culinary experience. Whether you want to treat yourself with something special or introduce a bit of sophistication to your dinner parties, these flavor-packed jams are sure to take your recipes up a notch. Get creative and experiment with different flavors and combinations - the results will be sure to satisfy even the most discerning palate!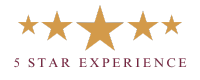 For sweet treats like tarts, pies, and cheesecakes, wine-infused jams make an excellent topping as the subtle yet complex notes perfectly complement the sweetness of the pastry and the tartness of the cheeses. Spread them over cake and cupcakes for an unexpected surprise that stands out from the rest. Or, combine them with traditional ingredients such as butter, sugar and flour to make delicious gourmet creations of your own.