About Jam Vino
Jam Vino is a sensational fusion of wine and jam that will take your taste buds on an extraordinary journey. Crafted with the utmost care and using only the finest ingredients, Jam Vino brings together the sweet and tangy flavors of jam with the rich essence of real wine. This unique combination creates a symphony of taste that is unlike anything you've ever experienced.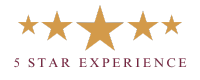 What Is Jam Vino?
Prepare yourself for an unparalleled experience with Jam Vino. Our expertly crafted recipes ensure a perfect balance between the distinct flavors of wine and jam, resulting in a taste sensation that is truly out of this world. Whether you're a wine lover looking for a new way to enjoy your favorite beverage or simply seeking to elevate your culinary creations, Jam Vino is the answer. We offer flavors including Blackberry Merlot, Raspberry Moscato, and Strueberry Blanc. Shop now!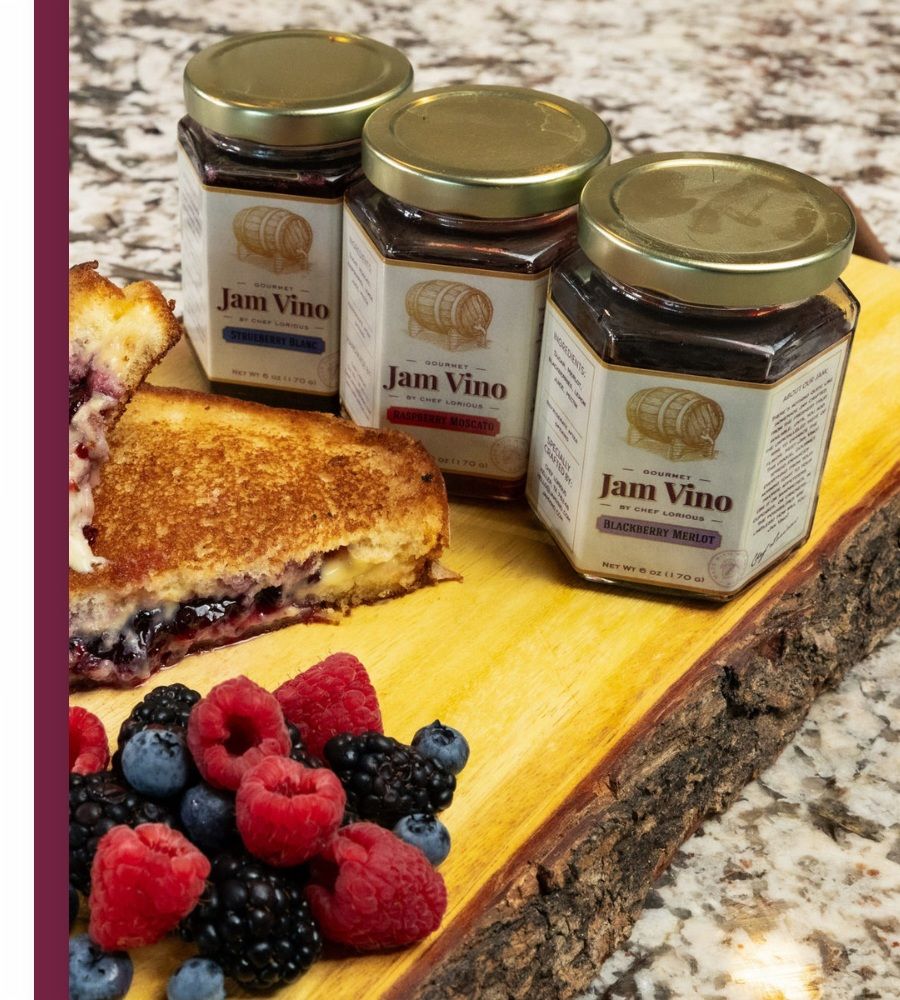 Blackberry Merlot
Our Blackberry Merlot is a truly luxurious treat. With the perfect blend of sweet blackberries and the richness of Merlot, this flavor profile is both complex and indulgent. It pairs wonderfully with creamy Havarti and velvety Creme Fraiche, making for a sophisticated addition to any cheese board. For an extra special experience, try reducing it down as a glaze for meats for an unforgettable meal.
Raspberry Moscato
Treat yourself to the heavenly taste of Raspberry Moscato! This delicious blend of tart raspberries and sweet Moscato is sure to tantalize your taste buds. Perfect for pairing with creamy Brie and other mild cheeses, Raspberry Moscato is also an ideal topping for warm scones, croissants, or freshly toasted bagels. Indulge in the decadent flavors of Raspberry Moscato today!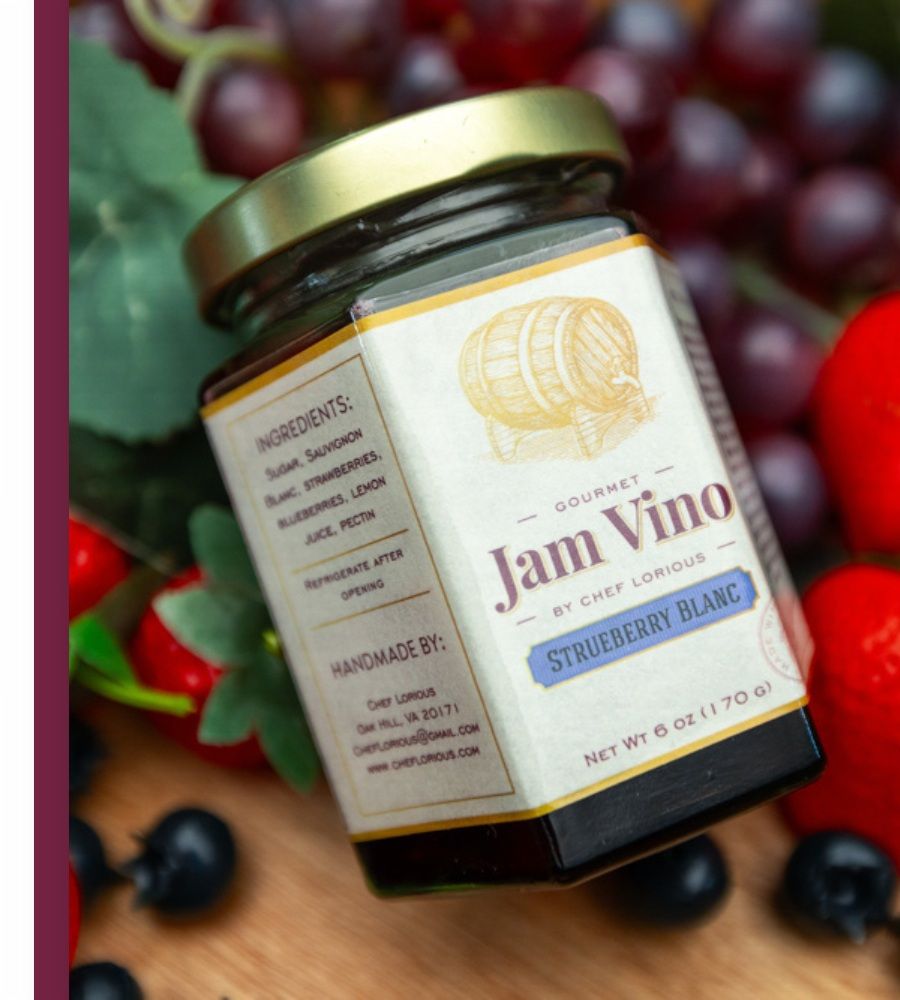 Strueberry Blanc
Experience the perfect balance of sweet and tart with Strueberry Blanc. This Sauvignon Blanc-infused jam offers a blissfully sweet flavor that is perfect for any time of day. Try it on top of pancakes or waffles for a delicious breakfast treat, use it as a dip for your favorite appetizers, or even use it as a decadent glaze over creamy ice cream. Strueberry Blanc is sure to bring a harmonious embrace of flavor to your next meal.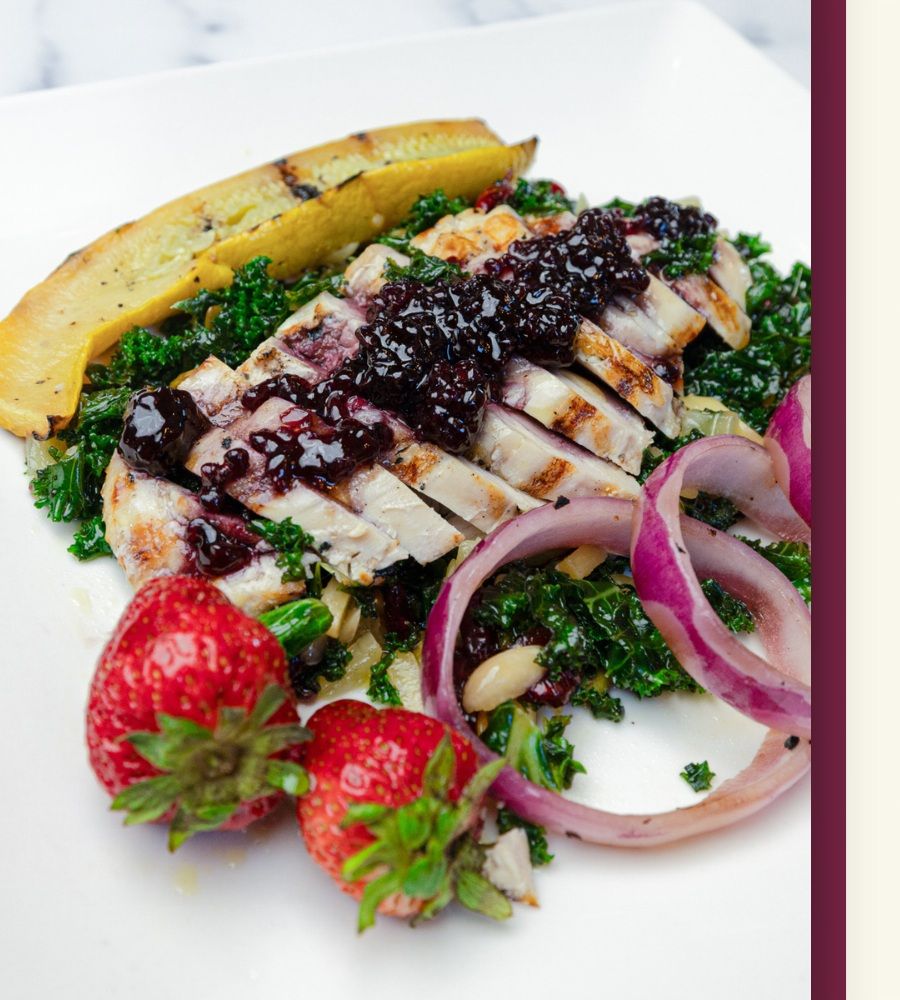 Calibama Cooking
Welcome to the unique and exciting world of Calibama cooking, where Lori "Chef Lorious" Rogers brings together her southern roots and California flair to create a vibrant fusion of flavors. With family roots in Alabama, Lori has developed an appreciation for the comforting flavors and soulful dishes that define southern cuisine. But her story doesn't end there. As a California girl at heart, Lori's cooking also embraces the sophisticated culinary culture and vibrant wine scene of the Golden State. By combining these two culinary worlds, she is able to elevate traditional southern recipes to new heights.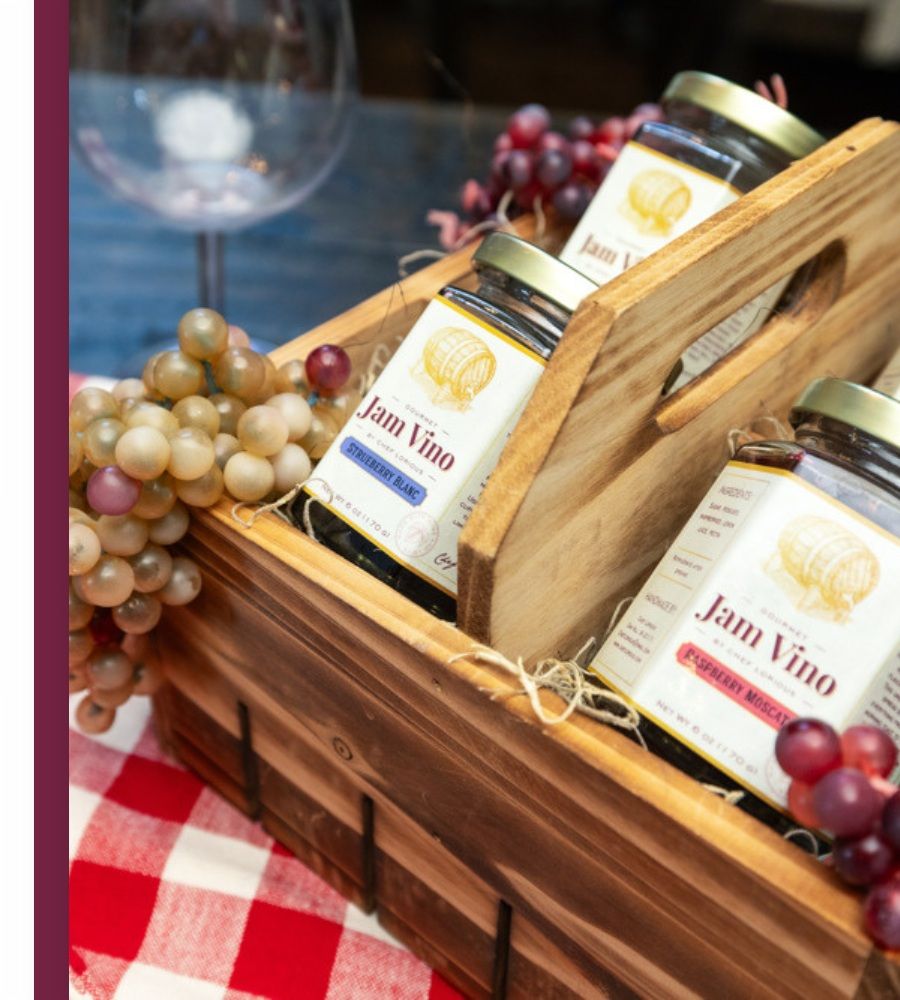 The Possibilities Are Endless
Jam Vino is revolutionizing the way we experience flavor with our unique wine-infused gourmet jams. Whether you're looking to elevate your breakfast routine, add a touch of sophistication to your charcuterie board, or infuse some magic into your recipes, Jam Vino has a delicious flavor to satisfy your cravings. With an endless array of options, Jam Vino is sure to add a special touch to any meal.
Experience the extraordinary flavors of Jam Vino today and let your taste buds embark on an unforgettable culinary journey. Take your culinary experience to the next level with Jam Vino, where wine and jam come together to create untamed flavor sensations. Shop now!